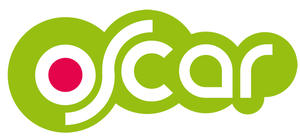 Description
The Hauts-de-France regional interurban and school transport services for the Pas-de-Calais department comprise two offers:
The Pas-de-Calais interurban network, known as Oscar, comprises 39 scheduled lines accessible to all users on purchase of a €1 ticket (inclusive of VAT) per journey. Tickets can be purchased on-board buses, individually or in books of 10 tickets. The service is free of charge for users up to 18 years of age (inclusive) outside school hours (Wednesdays, weekends and school holidays).
School lines: The Hauts-de-France regional council coordinates and subsidises school transport for pupils in the Pas-de-Calais department, under certain circumstances. School pupils may travel on the regular interurban lines, but they generally travel on special lines to which access is reserved for pupils with a valid travel card for the single route between their home and school.
Mode(s) of transport offered:
Other information
Fares and sales outlets
Purchasing tickets
Timetables
Areas served:
Lys Romane area
Boulogne-sur-Mer area
Ternois area
Arras area
Saint-Omer area
Calais area
Montreuil area
Sept Vallées area
Lens-Liévin-Hénin-Carvin area
Contact information:
Customized Guidance for Solicitations: +33 (0) 3 21 216 216
Telephone reception: +33 (0) 3 21 21 62 62
Conseil départemental du Pas-de-Calais
Rue Ferdinand Buisson 62018 ARRAS Cedex 9 France