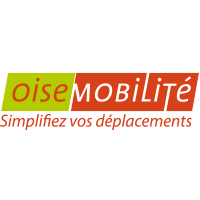 Description
The Oise inter-town network provides coaches for passengers wanting to make journeys easily within the department. All 77 lines in the network are available to all users having a ticket. Since 2017, the Oise inter-town network has been under the control of the Hauts-de-France region.
The public of the Oise inter-town network
Anyone with a ticket can take one of the coaches operated by the region. Junior school, middle school and high school pupils can also take advantage of this vast network to travel to school. The majority of coaches are fitted out to accommodate people with reduced mobility travelling in wheelchairs. Sound and visual cues are regularly issued for people with limited hearing or sight. Guide dogs may accompany their owners in coaches. However, pets are not allowed on board vehicles.
Operation of the Oise inter-town network
The Oise department has been divided into three distinct zones, each of which is operated by its own company. To the west, zone 1 is operated by ATRIOM du Beauvaisis. To the south east, zone 2 is operated by Keolis Réseau Départemental Sud Oise. Finally, zone 3 occupies the north eastern part of the department and is operated by the ATRIOM du Compiégnois company. Six subcontracting companies operate the network: Grisel cars, Cabaro, Les Courriers Automobiles Picards, Acary, Keolis Evrard and Keolis Oise.
School transport in the Oise inter-town network
The network provides school transport for all pupils in the department, with fare systems that are advantageous for families. Severely disabled pupils who are unable to use standard coaches may be eligible for a specialised transport service by mere prior request.
Towns served by the Oise inter-town network
Several hundred towns are served by the Oise inter-town transport network, not only within the department, but also in neighbouring departments such as the Val d'Oise, the Somme and the Aisne. Centrally located in the Oise department, towns such as Bailleval, Creil, Cinqueux, Chantilly and Labruyère are departure and arrival points for busy lines. Beauvais, the prefecture, is an important focal point. As the starting point and waypoint for many lines, Beauvais allows users to travel throughout the Oise department.
The main lines of the Oise inter-town network
With coaches generally running from 6 a.m. to 7 p.m., the 77 lines operated allow passengers to travel throughout the day, both during the week and at weekends. Some journeys may be extended depending on circumstances. This is the case, for example, with line 2, which is extended to Pont-Sainte-Maxence on Tuesday and Friday mornings to allow users to travel to the market.
With a vast network operated by several companies, the coaches of the Oise inter-town network offer many possibilities to users who also benefit from adjusted fares allowing them to travel easily and unrestrictedly within the department. 
Mode(s) of transport offered:

Other information