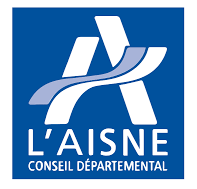 Description
The Aisne department has an extensive transport infrastructure network. Since 2017, the Aisne inter-town network (inter-town and school transport) has been managed by the Hauts-de-France region. This meshed network with a wide variety of means of transport is accessible at cheap fares.
Regional trains at reduced fares
Numerous regional trains serve the Aisne inter-town network every day. The department has some 563 km of railway track, with trains running between the following stations in the Aisne department: Soissons, Château-Thierry, Laon, Tergnier, Chauny, Saint-Quentin, Guignicourt, La Ferté-Milon, Anizy-Pinon, Hirson, etc. TER season tickets in the department benefit from funding from the region, allowing passengers to take advantage of transport tickets with significant discounts (-50 to -75% discount, or even free journeys for scholarship holders).
Free school transport in Aisne
The Aisne's inter-town network also includes buses and coaches transporting Aisne department primary school, middle school and high school pupils free of charge. While these coaches are operated by various companies (such as RTA), transport management depends on the situation of pupils: the department manages the transport of pupils with disabilities, while the region manages the transport of all other pupils, regardless of their municipality, their status (external, half boarder) or their school (public, private).
Intercity coaches open to all at very attractive fares
In addition to its rail and urban transport services, the Aisne's inter-town network has inter-town coaches available to everyone and serving the municipalities in the department. The fare for these coaches in the region has been €1 since 1 January 2020. Monthly and annual season tickets cost €30 and €300 respectively, and may be decreased to €10 and €100 for certain categories of passengers (passengers with reduced mobility, under-26s, over-65s, etc.). Other categories of passengers are even transported free of charge: police, SECURI'TER users, accompanied children under the age of 4, etc.
Electric cars and bicycle parking for your transport connections
To make journeys easier for the population of the Aisne department, the region promotes cycling and the use of electric cars, is constantly working to promote these cost-effective and ecological modes of transport, and provides financial assistance to local authorities wanting to set up public charging stations. It makes road users aware of cycling and adhering to road safety measures, and installs secure bicycle shelters in stations and institutions. The other objective for the Region with these means of transport is to develop intermodality in the Aisne inter-town network. For example, you can use a combination of modes of transport during the same journey: TER+bicycle, car+TER, bicycle+bus, etc. In addition, the Aisne department has greenways and cycle routes which allow you to enjoy cycling in complete safety and in the open air: Ailette and Thiérache greenways, Stevenson cycle route, etc.
The Aisne department has a dense inter-town network of regional trains, coaches available free of charge to pupils and, at very advantageous fares, to the general public, supplemented by cars and bicycles that can be used alone or in combination with trains and coaches.
Mode(s) of transport offered:

Other information