Download the new mobile application "PassPass Mobilités"
"Pass Pass Pass Mobilités" is the travel companion of all the inhabitants of the Hauts-de-France.
The www.passpass.fr website launches its mobile application, available free of charge on Android and IOS.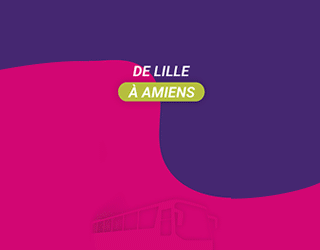 This application allows you to have all the information you need to travel throughout the Hauts-de-France region at your disposal:
- A route planner to your destination directly from the home page.
- Schedules of the next passages of the Ter, Bus, Metro, Tramway
- Geolocation "around me" with all the available transport options, including car parks.
- Rates for Ter, Bus, Metro, Tramway and bike-self-service networks throughout the region.
- A news feed from your region. The www.passpass.fr website includes 24 urban networks, the Ter des Hauts-de-France network and 3 interurban networks in the north, Pas-de-Calais and Oise.
Other modes are also referenced: Self-service bicycles and car-sharing.
Download the mobile application #PassPassMobilities for #iphone https://apple.co/2Ye4OJ6 and #android https://bit.ly/2ZeZIc1
Return to News